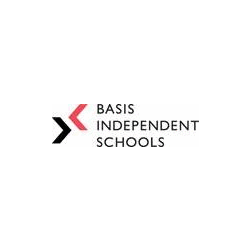 Summer Camp Counselor
Fremont, CA
BASIS Independent Fremont is seeking qualified candidates for Camp Counselors for summer 2021!
Who We Are
BASIS Independent Schools is a network of PreK-grade 12 private schools raising the standards of student learning to the highest international levels. In five years, we have established five leading private schools in some of the world's most dynamic regions, including New York City, Silicon Valley, and Northern Virginia, with more campuses opening in the coming years. BASIS Independent Schools is building a team of talented, passionate, and hard-working educators to ensure our students receive the best education in the world. Join us!
What We're Looking For
As a camp counselor, you will have the opportunity to work with young students to create a positive environment that enriches their education experience during the summer. The Camp Counselor is responsible for planning, teaching, coordinating, and carrying out activities and guiding campers in their personal growth and daily living skills.
This is a six week, part time position from June 14 - July 23.
Your Primary Responsibilities
Assist in the direction, supervision, and organization of campers in their camper group within activities and throughout the camp in order to meet the intended camper outcomes.
Participate in the development and implementation of program activities for campers within the mission and outcomes.
Maintain high standards of health and safety in all activities for campers and staff.
Be a role model to campers and staff in your attitude and behavior.
Represent the camp when interacting with parents or community members.
Essential Counselor Qualifications
Able to create positive classroom community and build relationships with students
Has excitement, joy and passion for teaching kids and personal development/learning
Has strong verbal and written communication skills with kids, employees, and parents
Cooperative, supportive, flexible
Well organized
Has a strong work ethic and do whatever it takes mindset
Position Qualifications
Minimum Qualifications: A high school diploma and valid fingerprint clearance are required to work at BASIS Independent Schools.
Preferred Qualifications: Experience with children is preferred. Together with a high level of personal responsibility and optimism, a successful applicant will demonstrate strong communication and interpersonal skills, will thrive in a fast-paced, achievement-oriented learning environment, and will be able to stand for long periods of time inside and outside of the building.
Note: Spring Education Group, including, but not limited to SEG Inc., BASIS Independent Schools, LLC, and their affiliates (collectively "Company") is an Equal Opportunity Employer. All qualified applicants for employment and employees are provided equal employment opportunities, including in recruitment, hiring, and assignment, without regard to actual or perceived race, color, religion and religious creed, sex (including pregnancy and related conditions), sexual orientation, gender identity, gender expression, marital or familial status, age, national origin, ancestry, disability, genetic information, military/veteran status, or any other classification protected by federal, state, or local law. The Company expressly prohibits any form of unlawful employee or student harassment or discrimination.
48791654