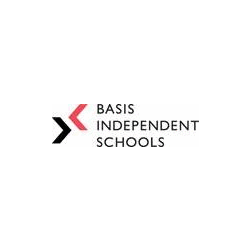 Mandarin Teacher
Sorry, this job has expired.
San Jose, CA
BASIS Independent Silicon Valley is seeking qualified candidates for a Mandarin Teacher for the 2021-2022 School Year!
Who We Are
BASIS Independent Schools is a network of PreK-grade 12 private schools raising the standards of student learning to the highest international levels. In five years, we have established five leading private schools in some of the world's most dynamic regions, including New York City, Silicon Valley, and Northern Virginia, with more campuses opening in the coming years. BASIS Independent Schools is building a team of talented, passionate, and hard-working educators to ensure our students receive the best education in the world. Join us!
What We're Looking For
In this teaching position, you use your passion for your subject to inspire and teach higher-level content than what is typical for secondary students. Our teachers are passionate subject experts and our students are eager to learn and grow.
Your Primary Responsibilities
Teach higher level content than grade standard in an interactive learning environment to deliver exceptional results for all students.
Instruct students in content-specific knowledge and skills to heighten the trajectory of their academic and career success.
Implement the BASIS Curriculum by working closely with other teachers to deliver effective and creative lessons and assessments to display your passion for teaching and educate students at an internationally competitive level.
Collaborate with other BASIS Curriculum Teachers to form a community of smart, talented and interesting people who are passionate about their work and readily willing to work in a professional and academic environment.
Guide student behavior to foster academic achievement, personal responsibility, intellect and individuality in all students.
Essential Teacher Qualifications
Able to differentiate instruction
Able to create positive classroom community and build relationships with students
Able to engage students in rigorous content and well-planned, well-paced lessons
Skilled in classroom management (high warm and high firm)
Has excitement, joy and passion for teaching kids and personal development/learning
Has strong verbal and written communication skills with kids, employees, and parents
Open to feedback and continuous growth
Creative in instructional and classroom management strategies
Cooperative, supportive, flexible
Well organized
Has a strong work ethic and "do whatever it takes" mind set
Additional Qualifications
Minimum Qualifications: A Bachelor's degree in the subject area. Coursework or experience in education is not required, nor is certification. Candidates must have the ability to obtain a fingerprint clearance card.
Preferred Qualifications: Master's degree in Teaching or Education is preferred. Together with a high level of educational attainment, a successful applicant will demonstrate strong communication skills in teaching ideas, texts, and concepts with precision and confidence. Critically, an applicant must possess a high GPA in his/her major, excellent recommendations, experience working with children- not necessarily in the classroom- and be open to new ideas in teaching.
The Nitty Gritty
Benefits and Salary: Salary for this position is competitive and dependent on education and experience. BASIS Independent Schools offers a comprehensive benefits package which includes:
Career Growth - We believe our people deserve every opportunity to utilize and expand their knowledge and skills, and to share their passions. From our classrooms to central operations, our culture is one of continuous learning, mentorship, and professional advancement in our schools or across our network.
Retirement - Your future financial well-being is important to us. Eligible participants may receive a 50% Company match for the first 10% of employee earnings deferred.
Health Insurance - We want you to have the care you need. We offer three PPO medical plans to choose from, as well as dental and vision insurance.
Flexible Spending - Because health, childcare, and travel expenses can add up, we offer an FSA that allows for pre-tax dollars to cover medical, dependent care, and transit.
Student Tuition Remission - You help us create a world-class program for our students. To show our appreciation, we offer your children significant tuition remission to attend our schools.
Note: Spring Education Group, including, but not limited to SEG Inc., BASIS Independent Schools, LLC, and their affiliates (collectively "Company") is an Equal Opportunity Employer. All qualified applicants for employment and employees are provided equal employment opportunities, including in recruitment, hiring, and assignment, without regard to actual or perceived race, color, religion and religious creed, sex (including pregnancy and related conditions), sexual orientation, gender identity, gender expression, marital or familial status, age, national origin, ancestry, disability, genetic information, military/veteran status, or any other classification protected by federal, state, or local law. The Company expressly prohibits any form of unlawful employee or student harassment or discrimination.
62434734